Trent Liggett, Assistant Principal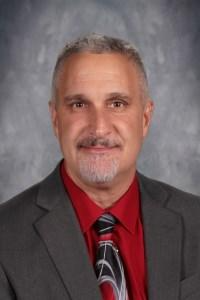 Welcome Spartan Nation! I am honored to be an Assistant Principal at CHS for the 2023-2024 school year. Our CHS faculty and staff make decisions daily based on what is best for students. I believe that leading by example is very important when it comes to educating our students. How we think about the impact of what we do is more important than what we do. I am an evaluator of my impact on student learning and believe that all teachers and students can improve. I strive to build relationships and trust so that learning can occur in a place where it is safe to make mistakes and learn from others.
I enjoy seeing our students achieve their goals both in the classroom as well as within extra-curricular activities. I believe that all students can have a positive impact on our schools as well as on other students they come into contact with. I believe that no one person is perfect and that we learn best if we have a positive support system which includes open communication between the school and the home.
Please contact me at 825-1151 (ext. 24322) or by e-mail at tliggett@fayette.k12.in.us if you have any questions or concerns.