Andrea Van Meter, Athletic Director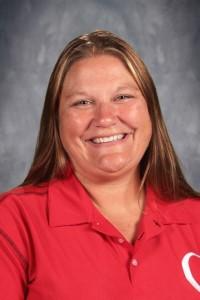 I am currently the Athletic Director here at Connersville High School. I invite you and your families to join us for sporting events throughout the year to cheer on the Spartans. Previously, I was a Science Teacher at Hagerstown for nine years and then Richmond Community Schools for seven. I have coached volleyball and basketball at all levels and was a member of the Butler Women's Volleyball team after graduating from Connersville High School.
This is my first year back at Connersville and I am very fortunate to be back home wearing red and white again. I am excited to continue meeting all the students in the building and creating positive relationships with them. I want all students to be involved in something and helping them find what is best for them will be my challenge.
If you have any questions, please reach out to me at 765-825-2900 or 765-825-1151 ex. 22900. You can also email me at avanmeter@fayette.k12.in.us . I wish you the best this school year and GO SPARTANS!