CHS has two teaching jobs available! We have an English position and an integrated physics/chemistry position. If you have a B.A in Science, you should consider applying! Go here to apply:
https://fayette.astihosted.com/Login2.aspx
#fcscspartanpride #chsspartanpride


CHS has openings for special needs educational assistants in Life-Skills rooms. Please alert your friends and family who might want to work. The jobs are both for five hours and 45 minutes per day. Apply here:
https://fayette.astihosted.com/Login2.aspx
#fcscspartanpride


CHANGE IN SUMMER SCHOOL HOURS: CHS summer school will be 8:30-12:30, starting Monday 6/7/21. We have a large elementary summer program and needed to change to coordinate busing. Please spread the word. Sorry for the confusion. #fcscspartanpride #chsspartanpride

Congratulations to Sebastian Burch, the 2021 CHS Valedictorian! Congratulations to Claire Risselman, the 2021 CHS Salutatorian! #fcscspartanpride #chsspartanpride

Due to rain, the "Senior Sunset" event scheduled for tonight has been canceled.

The Senior Parade route will change a bit for Saturday. We will now turn left on Grand Ave (by CVS) and will go north to 5th St. We will then turn right on 5th street and then left again on Central. The change is due to the new sidewalks being installed. Parade starts at 11.

Congratulations to CHS Lifeskills Teacher, Scarlett Lux, on her selection as the FCSC Secondary Teacher of the Year! Thank you for your dedication and love for your students!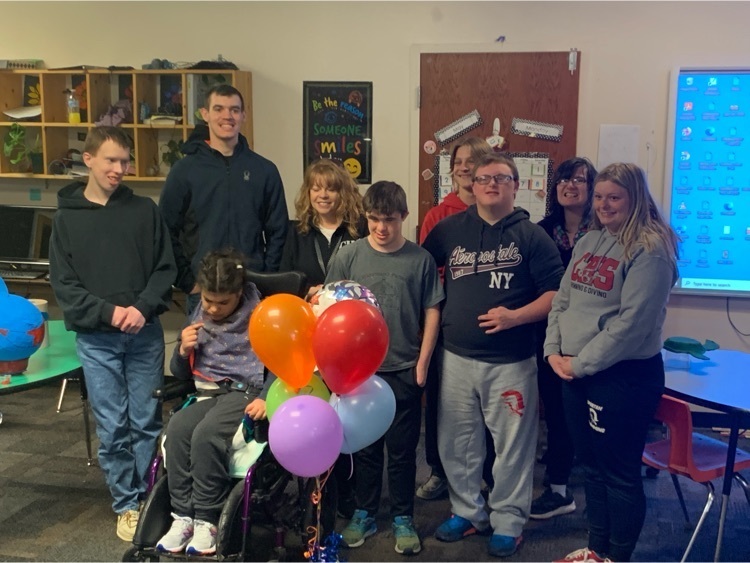 CHS scholarship night! Congratulations students! The organizations and individuals who donated are appreciated for building futures. Pay it forward seniors! Proud to be from Connersville! #fcscspartanpride #chsspartanpride

The CHS Concert Band received a GOLD rating for their receny virtual performance in the ISSMA Instrumental Organizational Contest. Way to go Concert Band! #fcscspartanpride #chsspartanpride

Senior! Check your email for information about the The Paul and Jeannie Morris Education Scholarship. The Trust Scholarship can provide, at the trustee's discretion, a full-tuition scholarship to pay for all post-secondary education expenses, including tuition, books, class materials, room and board, and related expenses for a graduating senior of Connersville High School or Whitewater Technical Career Center. Any financial award granted shall be reduced only by State and Federal aid that the student is reasonably entitled to (so long as such aid does not have to be repaid). Applicants must meet ALL of the following eligibility requirements to be considered for this scholarship: (1) Must demonstrate financial need (2) Must be a Fayette County resident (3) Must be a graduating senior of CHS or WTCC (4) Must plan to attend a college or university (2 or 4 year), technical school, or apprenticeship program (5) Must have an above-average GPA (6) Must possess a positive attitude, a desire to learn, and a strong work ethic

Shayla Crawford is the State Winner for both the Outdoor Recreation Proficiency Area and the Wildlife Management Proficiency Area. Proficiencies are approximately 20 page applications students fill out about their previous four years of career exploration through an agriculture program called a Supervised Agriculture Experience(SAE). Students first submit the application to the district level where it is scored and ranked compared to the 17 other schools in our district. If they win the district they are eligible for the 1st round at state where they are graded and ranked gold, silver, and bronze. The gold ranked applications are then resubmitted for another round of grading to decide the state winner. The state winners moves on to the national level where they compete against the winner from each state. Shayla will compete this summer in the National FFA Proficiency Contest with both the Outdoor Recreation Proficiency Area and in the Wildlife Management Proficiency Area. She is only student in the state to win in two areas this year. This is the first time in well over 30 years that any CHS student has competed in two areas and she won both! Well done Shayla!

Our Early College High School is endorsed for the next three years! Mike Thompson, ECHS Coordinator, prepared our re-endorsement package and presented our work during the process. This is wonderful news for our students and staff. #fcscspartanpride #chsspartanpride

Congrats to our choirs that participated virtually in an ISMAA contest last week. Advanced Women's Choir - Gold rating and State Recognition. Men's Choir -Silver rating Mixed Choir -Gold rating Intermediate Women's Choir -Gold rating #fcscspartanpride #chsspartanpride

• Spring Band Concerts CMS and CHS band concerts will be on Monday, May 10th. CMS Spring Concert will start at 6:00 p.m. in the CMS Auditorium. CHS Spring Concert will start at 7:30 p.m. in the Spartan Bowl • Spring Choir Concert Spring Spectacular Concert is Friday, May 14th at 7pm, in the REW auditorium • Seniors and Early graduates. PLEASE FILL OUT THE FAFSA, even if you do not plan to attend college. The State of Indiana is extending the FAFSA filing deadline beyond the original deadline of April 15, 2021. There is no set end date for the extension. Funding will be on a first-come, first-serve basis, so students are encouraged to file as soon as possible. Students can contact INvestEd at 317-715-9007 or email
outreach@investedindiana.org
for assistance in filing the FAFSA. Filing the FAFSA is one of the most important steps in the college-going process and can help students and families better afford college and other higher education opportunities. Students must have a current FAFSA on file to qualify for state and federal financial aid and many merit-based scholarships also require a completed FAFSA. "With over $350 million available in state financial aid each year, Indiana is committed to making postsecondary education affordable for all Hoosiers," said Indiana Commissioner for Higher Education Teresa Lubbers. "But students and families must file the FAFSA for consideration and by extending the deadline, we can make sure more Hoosiers can access financial aid." There is no set date for the deadline extension and limited funding will be released on a first-come, first-served basis. It is critical for students or families who were not able to file by the original deadline to file quickly. The extension applies to Indiana's financial aid programs, including the 21st Century Scholarship and the Frank O'Bannon Grant. (There is no FAFSA deadline for Hoosiers applying for the Next Level Jobs Workforce Ready Grant.)
https://studentaid.gov/
• Summer School Summer School (Parents, Please insure that your student attend if they failed classes this year, or if they took classes online and did not get 14 credits!) We have very few students signed up for summer school at CHS or online through Indiana Online. Directions for registering online are below: Link for students to sign up for traditional summer school (at CHS, only one class)–
https://forms.gle/YfuYuWfzi9mUNxGTA
Please go here to sign up for Indiana Online classes (you may take two-free) :
https://indianaonline.org/summer-school/
Summer school at CHS will start Monday, June 7- July 2 (8:00-Noon) • Upcoming events: Prom- May 8 (Miller Building) (Best to order tuxes this weekend, as there will be an extra charge if you order too close to the event. Call Clark's Flower Shop, 825 5151, for a consultation and measuring appointment. Flowers (Corsages and boutineers, need to be ordered in advance too. Mother's Day will limit the number of flowers and time they have to prepare). Senior Scholarship Awards Night Scholarship Awards Night is May 5, at 6:30pm, in REW. Students and guests must wear masks. It will be televised on TV3. • Olympics 2021 End of Year Olympics We did not get to have the traditional Homecoming Olympics in the fall. So, we will have End of Year Olympics on Wednesday, May 12th from 6-8 p.m. at the CHS football field (Rain date is May 19th) Team form is due no later than Wednesday, May 5th, to Mrs. Storck – JE213 along with entry fee. The entry fee is $10.00 per team. This year's theme is "Under the Stars". You do not have to stay with the theme, but the team name must be school appropriate and approved by Mrs. Storck! If you have questions, see a Student Council Sponsor. (Mrs. Storck or Mr. Hizey) This event may change if corona virus restrictions change. Students and guests must wear masks.

Congratulations to the newest inductees into the French National Honor Society at CHS! #fcscspartanpride

Seniors, Indiana extended the FAFSA filing deadline! There is no end date for the extension. Funding will be on a first-come, first-serve basis. File ASAP. Contact INvestEd at 317-715-9007 or email
outreach@investedindiana.org
for assistance. #fcscspartanpride #chsspartanpride

Well, with two hours and 40 minutes left in the day, I find out it is National Librarian's Day. We rely on Kim Giesting, at CHS, for almost everything related to books, media, and technology! Thanks for all you do, Kim! #fcscspartanpride #chsspartanpride.

Spartan Bowl won the voting and we have the #1 gym in the Hoosier State! We appreciate all who voted! #fcscspartanpride #chsspartanpride