Wesley Boyd is holding the new State Champion Bowling portrait that will soon be displayed at CHS. Congratulations again! Bowling starts soon!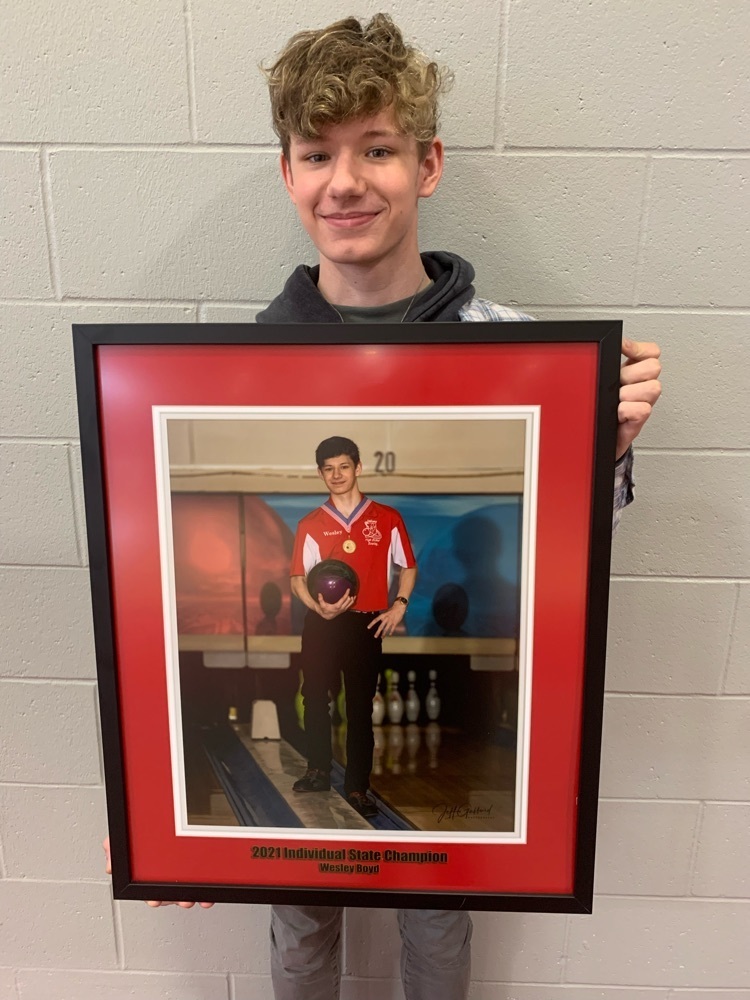 Congratulations to Abbie for being named a Commended Student in the 2022 National Merit Scholarship Program. Her scores on the PSAT qualified her for this honor. Way to go Abbie! #fcscspartanpride #chsspartanpride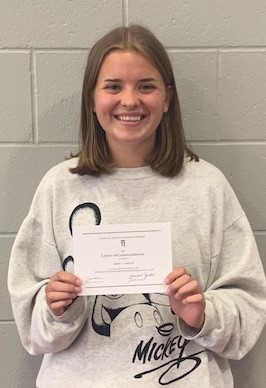 Homecoming Olympics are postponed until September 29.

Effective Tuesday, September 7th, all FCSC schools will will require masks to be worn indoors as well as on buses. We appreciate your understanding and support!

Congratulations to Brendon! He just completed his diploma requirements and will forever be a 2021 CHS graduate!

Sending a big THANK YOU to Sue Ann Pflum, Healthy Communities Ambassador, and the Fayette Co. Purdue Extension Office for delivering 50 goody bags for some of your incoming freshmen! Our communty is so supportive of our schools and students! #fcscspartanpride #chsspartanpride

CHS still needs a an introductory chemistry and physics teacher. Contact Mr Judd if you are interested. There will be lots of help from teachers who teach the same subject. Please spread the word. Minimum requirement: BA or BS degree. #fcscspartanpride. #chsspartanpride

School starts Monday at 8:20. Know your bus number(s). Make sure CHS has your correct email address! I have been sending messages! There is no open house tomorrow for freshmen. We will have Early Release on Monday, at 2:50. #chsspartanpride

Step-by-step registration instructions have been sent to parent emails. If you did not get the instructions, then we do not have a correct email for you. Make sure you check all of your contact information when registering today and tomorrow. #chsspartanpride



Congratulations to Sebastian Burch, the 2021 CHS Valedictorian! Congratulations to Claire Risselman, the 2021 CHS Salutatorian! #fcscspartanpride #chsspartanpride

Congratulations to CHS Lifeskills Teacher, Scarlett Lux, on her selection as the FCSC Secondary Teacher of the Year! Thank you for your dedication and love for your students!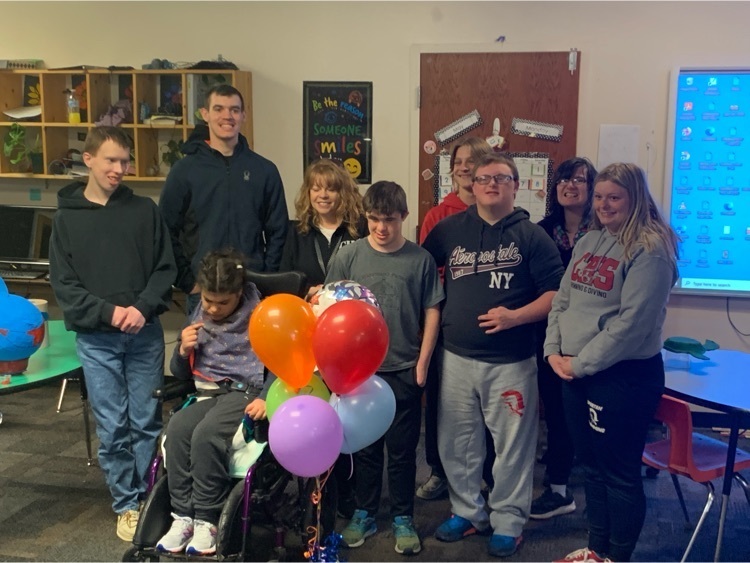 The CHS Concert Band received a GOLD rating for their receny virtual performance in the ISSMA Instrumental Organizational Contest. Way to go Concert Band! #fcscspartanpride #chsspartanpride

Shayla Crawford is the State Winner for both the Outdoor Recreation Proficiency Area and the Wildlife Management Proficiency Area. Proficiencies are approximately 20 page applications students fill out about their previous four years of career exploration through an agriculture program called a Supervised Agriculture Experience(SAE). Students first submit the application to the district level where it is scored and ranked compared to the 17 other schools in our district. If they win the district they are eligible for the 1st round at state where they are graded and ranked gold, silver, and bronze. The gold ranked applications are then resubmitted for another round of grading to decide the state winner. The state winners moves on to the national level where they compete against the winner from each state. Shayla will compete this summer in the National FFA Proficiency Contest with both the Outdoor Recreation Proficiency Area and in the Wildlife Management Proficiency Area. She is only student in the state to win in two areas this year. This is the first time in well over 30 years that any CHS student has competed in two areas and she won both! Well done Shayla!

Our Early College High School is endorsed for the next three years! Mike Thompson, ECHS Coordinator, prepared our re-endorsement package and presented our work during the process. This is wonderful news for our students and staff. #fcscspartanpride #chsspartanpride

Congrats to our choirs that participated virtually in an ISMAA contest last week. Advanced Women's Choir - Gold rating and State Recognition. Men's Choir -Silver rating Mixed Choir -Gold rating Intermediate Women's Choir -Gold rating #fcscspartanpride #chsspartanpride

Congratulations to the newest inductees into the French National Honor Society at CHS! #fcscspartanpride

Seniors, Indiana extended the FAFSA filing deadline! There is no end date for the extension. Funding will be on a first-come, first-serve basis. File ASAP. Contact INvestEd at 317-715-9007 or email
outreach@investedindiana.org
for assistance. #fcscspartanpride #chsspartanpride

Well, with two hours and 40 minutes left in the day, I find out it is National Librarian's Day. We rely on Kim Giesting, at CHS, for almost everything related to books, media, and technology! Thanks for all you do, Kim! #fcscspartanpride #chsspartanpride.